My Dental benefits
If you are looking for information about your dental plan, we are here to help. Here are some resources to help you make the most of your dental benefits:
For further assistance, please call 800-442-7742 to speak to one of our dental representatives.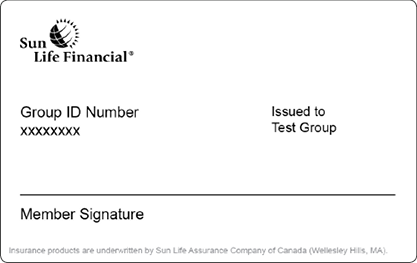 Available in black and white through Online Advantage
Personalized cards are available through Online Advantage
If you are looking for the claims history for a plan that you had in the past, please click on the appropriate dental ID card below. If you are not sure which card to select you can call us at 800-442-7742 and we would be happy to help.
Card printed in color
No names on the card

Available in black and white through Online Advantage
Personalized cards are available through Online Advantage

Card printed in color
No names on the card
© 2011 Sun Life Assurance Company of Canada (U.S.). All rights reserved. legal | privacy | security